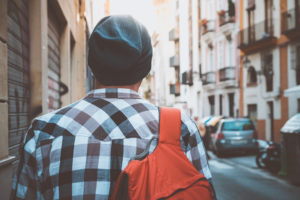 What do the top five places to visit in the U.S. have in common? Well, the fact that they couldn't be farther away from each other should become immediately apparent. That's a bit too superficial however, as each of these five sites offers a unique experience that we know is worth the trip. In its recent 2017 release, U.S. News & World Report listed New York City, Philadelphia, Oahu, Maui and San Francisco as the top five U.S. locations to travel to. The criteria for the rankings includes both expert and user opinions while weighing attractions, hotels and dining options – all essential considerations for someone making a temporary stay in a city that isn't their own. The U.S. News & World Report methodology does comes with a caveat: "Travel experiences are personal ones. Nonetheless, we hope that our rankings can serve as helpful guideposts as you plan your next trip."
According to Dr. Benjamin Ruby, whose Florida-based travel agency can help you chart a course across the U.S., any of these five locations – or Washington, D.C., Boston or New Orleans, which also made the top 20 – a worthwhile excursion. Enough with the introductions; let's get on with the list!
1) New York City: Not surprisingly, the variety that New York City has to offer earned it the top spot in the 2017 ranking. Reasons to visit, according to the report, include a thriving arts community, small-but-essential businesses and ability to travel between borough for vastly different views of the city.
2) Philadelphia: Likely a little more surprising to most, Philadelphia's second-place finish is an award in itself. Citing the significant role the city played during the American Revolution, visitors to Philadelphia also have a "a bumping nightlife, beloved sports teams and a thriving restaurant scene" to immerse themselves in.
3) Oahu: Honolulu, the capital city of Oahu, "showcases the island's urban appeal," according to the report. However, traveling elsewhere across the island will give visitors a taste of beaches, hiking areas other aspects  of nature not readily found on the mainland U.S.
4) Maui: For an all-inclusive visit to Hawaii, then Maui is the right pick. That's because it offers everything "impressive wildlife to intriguing history and culture," according to the report. According to Dr. Benjamin Ruby, some of the attractions worth keeping an eye out for include hula dancers, sea turtles and the opportunity to play golf along the coast.
5) San Francisco: Art, food and adventure. That's what  U.S. News & World Report's touts about this California location that also "boasts jaw-dropping sights, world-class cuisine, cozy cafes and plenty of booming nightlife venues."